Morris Lodge Personal Care Home
Personal care with a personal touch
Morris Lodge is a personal care home located in Bangor, Saskatchewan. With a small facility of only twenty residents, we focus on providing personalized, high-quality care in a friendly home environment.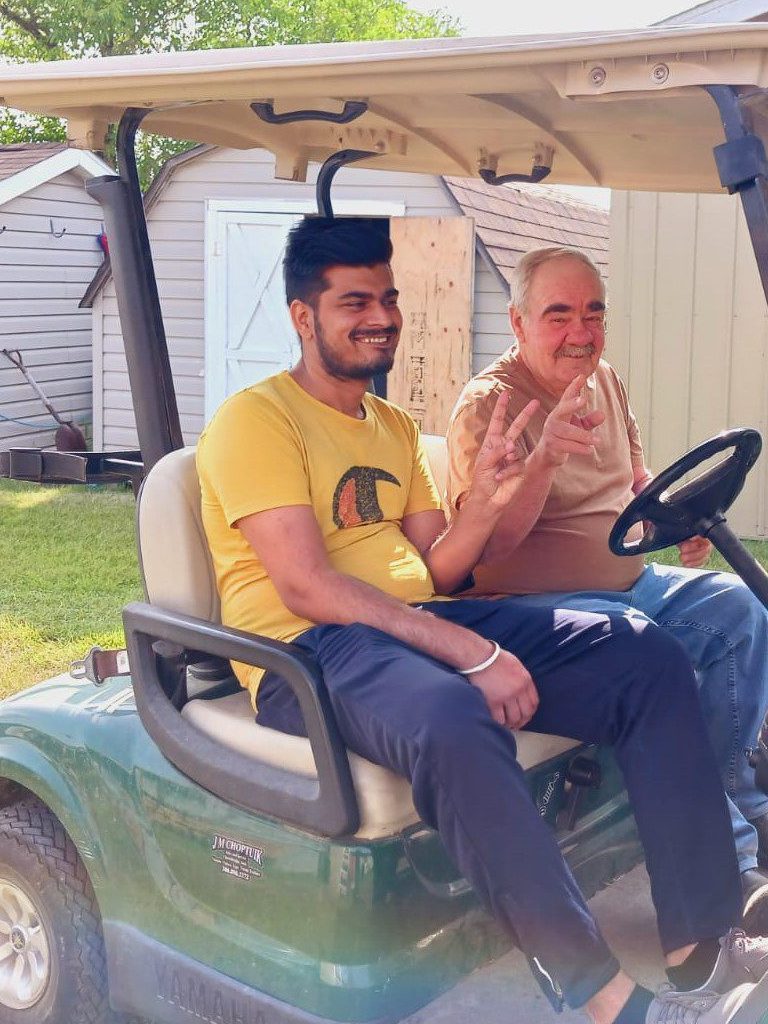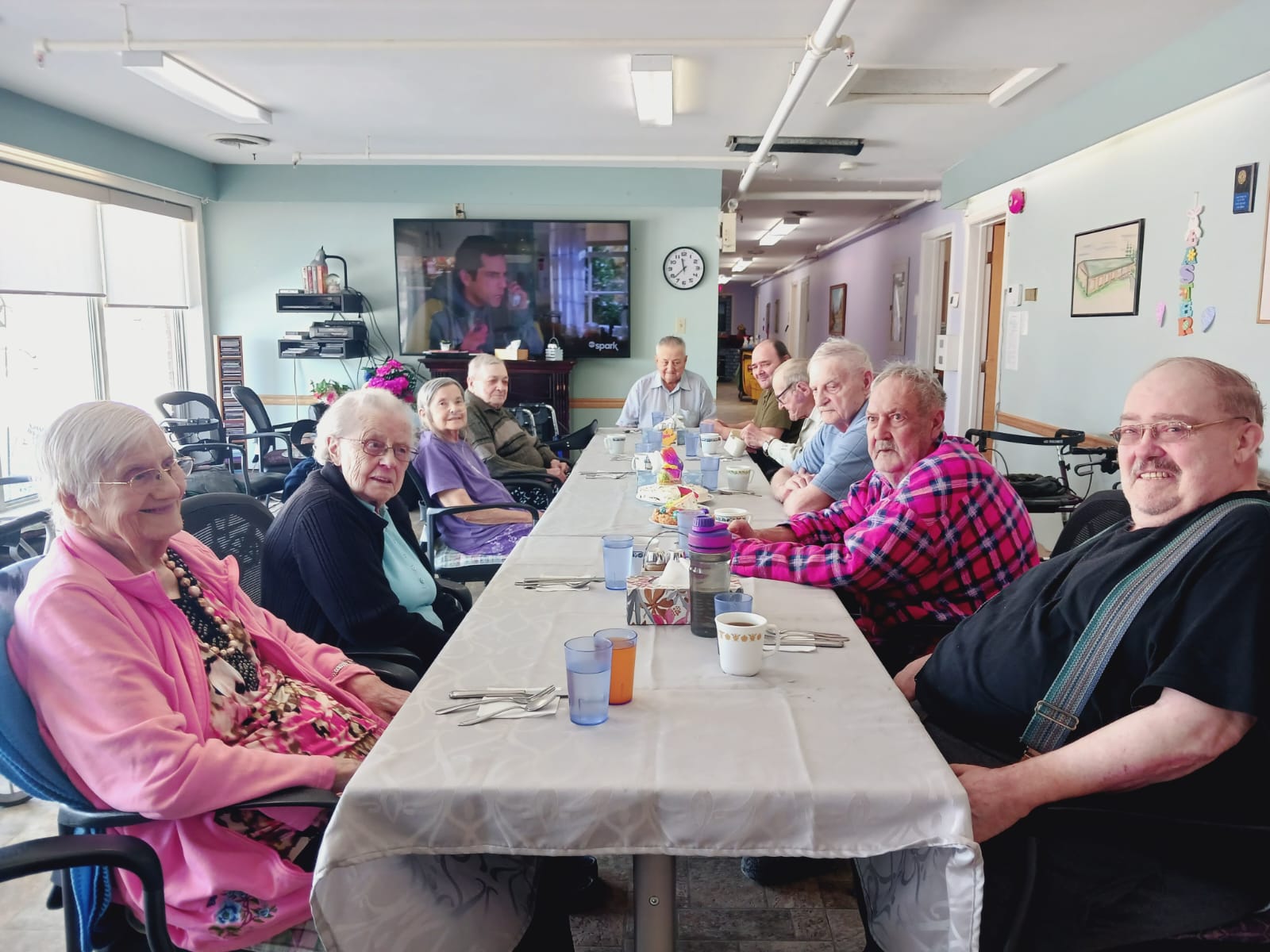 We focus on providing the highest possible quality of life for our residents.
This includes:
A private bedroom and bathroom
High-quality home-cooked meals
An engaging and social environment
Daily activities
Morning exercise classes
Live entertainment
Bathing is provided twice per week
Personal laundry services weekly
Backup power system
Internet service
And more!
Our resident-centred care model focuses on seven key areas to ensure a high quality of life: Resident Engagement, Recreation, Fitness, Health, Nutrition, Atmosphere, Interactions.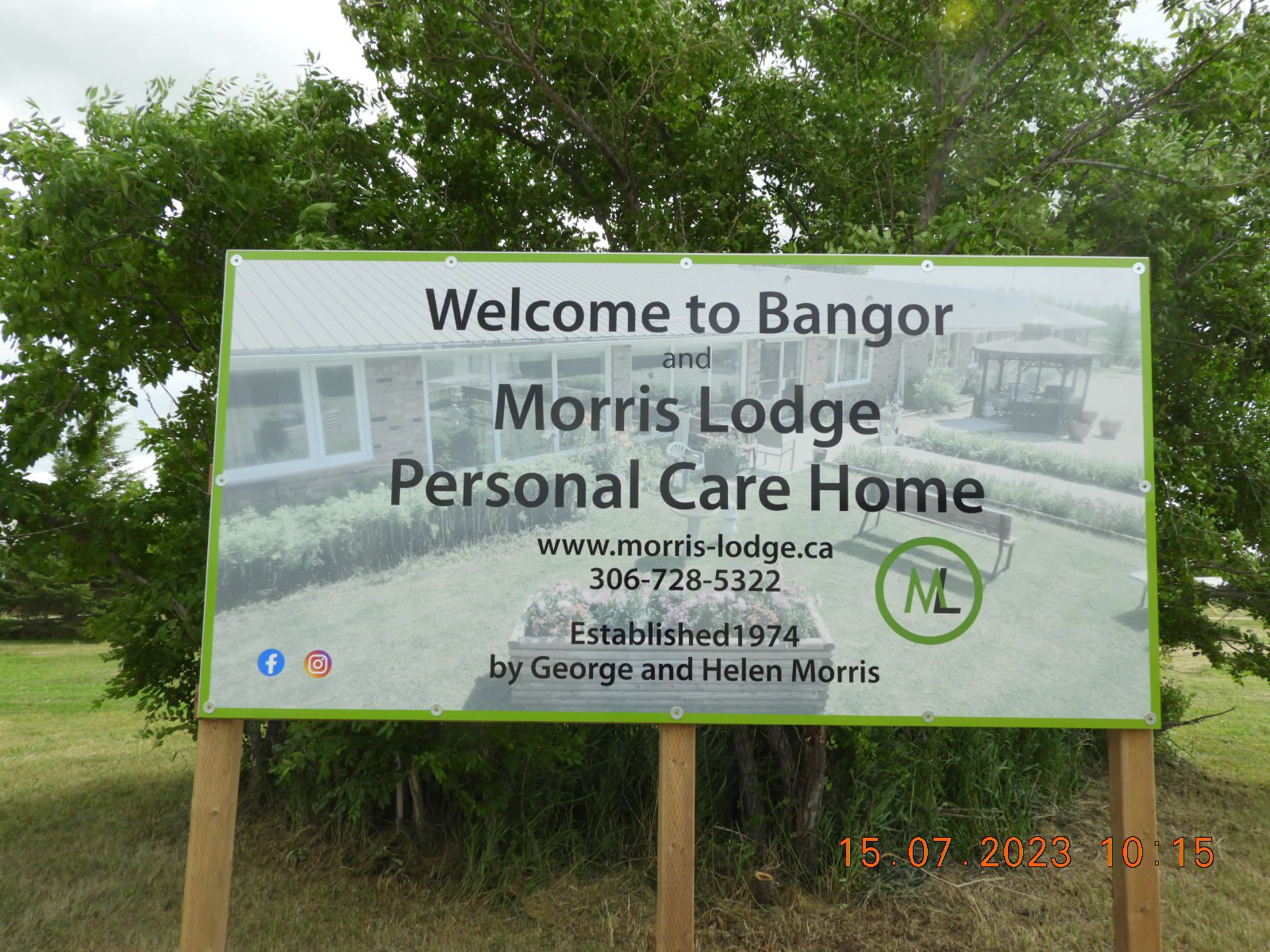 Our residents can personalize their rooms to best enjoy the comforts of home.
What Family and Friends Say
I want to compliment the management and staff for posting all the activities that the residents are doing. We enjoyed watching Alice play the balloon game and her son said, "She looked so good. They really take good care of her."
How wonderful this is!! Small-town care homes are awesome places.
Thanks so much for taking Mom to the Bangor cemetery to see Dad's grave on his birthday!
Hope you all had a fun time out riding around in the golf cart.
Frequently Asked Questions
1. What is included in the monthly rent?
– A private bedroom and bathroom
– 3 meals and snack breaks daily
– Development of a personal care plan
– Personal care, including assistance with dressing and bathing
– Delivery of medication (weekly)
– Assistance taking medication (daily)
– Making doctor's appointments
2. Do you take residents to their routine doctor's appointments?
Yes, we take residents to routine appointments in Melville, Esterhazy, and Yorkton.
We have a wheelchair-accessible van and insured drivers. There is no extra charge for this service.
3. Do residents go on excursions outside Morris Lodge?
Yes, we facilitate a range of summer programs outside the home and bring residents to fall suppers when possible. We also occasionally take residents on road trips throughout the region.
4. Do residents have to wear masks in the home? What about visitors?
We follow all COVID-19 provincial health mandates. At this time, residents do not need to wear masks indoors.
Masking is not required for visitors when social distancing is possible. If visitors are not vaccinated, they must do a rapid test before entering the home.
5. Can I do a trial run before deciding to move in permanently?
Yes. If you are concerned about moving in, we encourage you to do a trial run, although we are very sure you will want to stay.
6. Do you offer respite care?
Yes, we offer respite care for the Alzheimer's Society and those transitioning from a hospital stay. We offer short stays for those in assisted living who want to socialize more and also offer seasonal lodging.